In the beginning
and In the Army...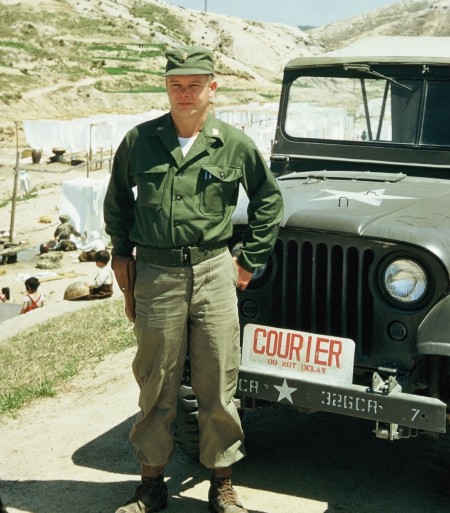 TLLJ_1921-1927

TTLJ_1927-1933

TLLJ_1953-1954
CWO Jack K McPherson
2012 Veterans Day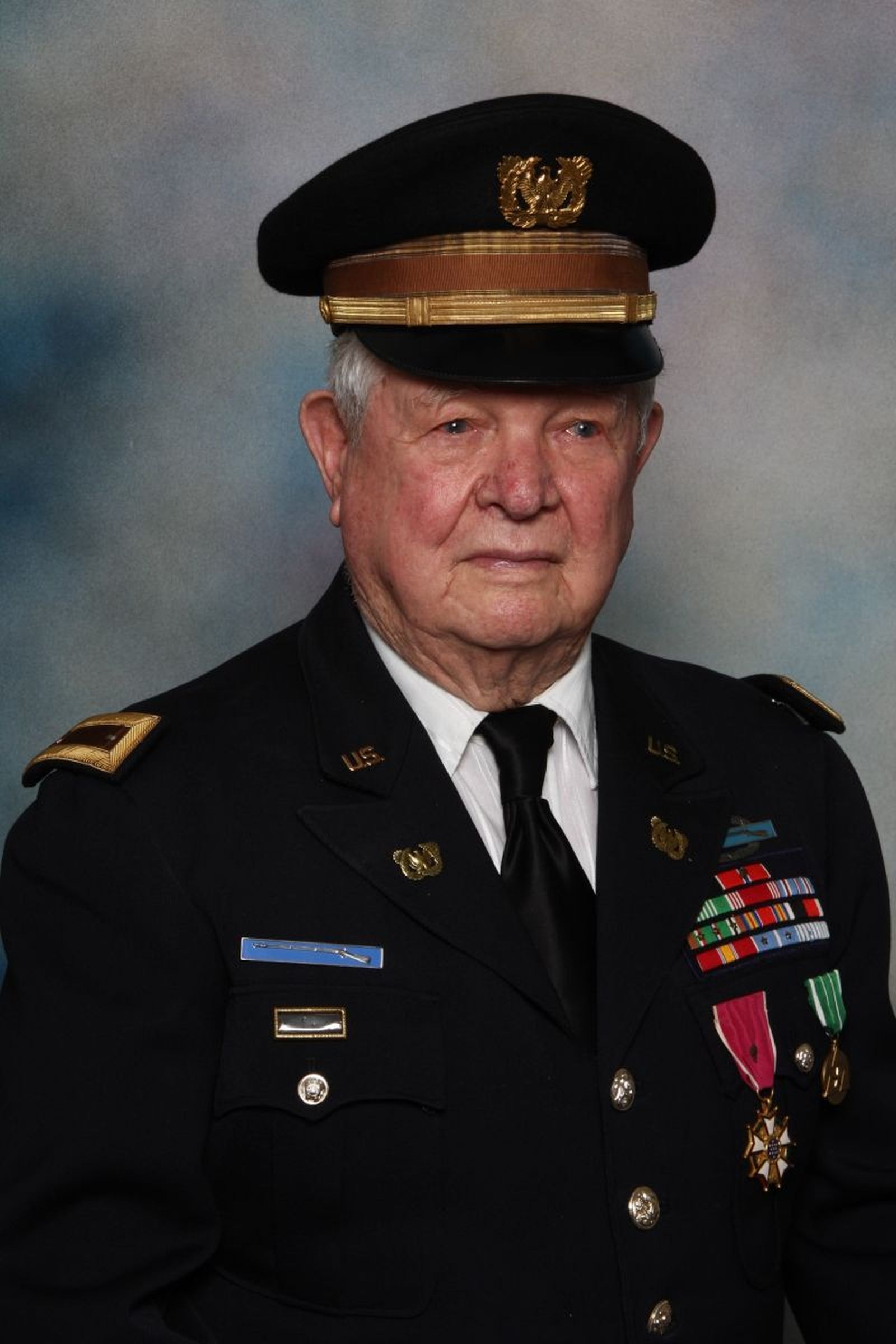 Jack K McPherson was born on July 31,1921 in a sheep wagon south of Douglas Wyoming to Martin and Alice McPherson. Jack was the oldest, and only survivor of four children.

On June 29, 1948, Jack married Carol Warburton. As a result of this union, he and Carol were blessed with four children, eight grandchildren and several great grandchildren.


In addition to gaining military experience and traveling around the world, Jack has owned a trout farm and also worked as and gained skills as a carpenter and electrician. There are no words to describe Jack McPherson other than "Jack of all trades." Jack McPherson also has been a pilot as well as having a pastorate in Louisiana. Jack has written one other book. "The Successful Marriage"

Gleaning from 90 years of wisdom. Jack has a passion to share his heart with others about his point of view and experience in many areas of life. Jack's pursuit for perfection for quality has led him through years of service to his nation and garnered him great success as a husband and father.
The Successful Marriage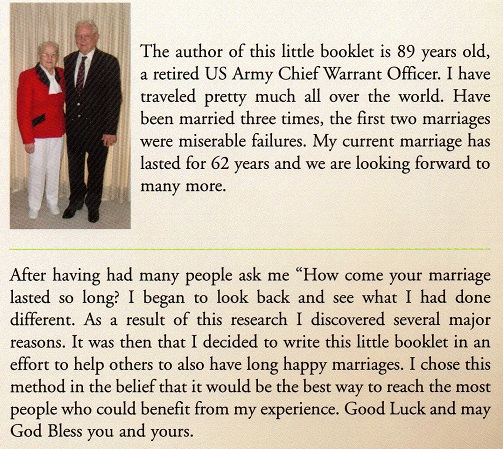 MEDALS AND OTHER
SERVICE AWARDS
CWO Jack K McPherson

Good Conduct Medal------October 1942
Expert Infantry Badge-----August 1943
Combat Infantry Badge----October 1944
Armed Forces Reserve Medal
Bronze Star Medal (Valor) 1944
Bronze Star Medal, (Meritorious Service)
1st Oak Leaf Cluster 1945
Army Occupation Medal – Germany 1945
European Service Medal 1945
Army Presidential Unit Citation 1945
National Defense Medal 1945
Commendation Medal 1954
Korean Service Medal 1954
Korean Defense Service Medal 1954
Republic of Korea Presidential
Unit Citation Medal 1954
Viet Nam Service Medal 1955
Bronze Star Medal, (Meritorious Service)
2nd Oak Leaf Cluster 1956
Certificate of Achievement 1962
Bronze Star Medal, (Meritorious Service)
3rd Oak Leaf Cluster 1963
Legion of Merit 1963
Armed Forces Reserve Medal 1963
Bronze Star Medal, (Meritorious Service)
4th Oak Leaf Cluster 1965
Legion of Merit-- 1st Oak Leaf Cluster 1965
Certificate of Achievement 1965
Certificate of Achievement 1972
Certificate of Achievement 1975
Albert W Small Award for
Outstanding Civil Service 1979
Albert W Small Award for
Outstanding Civil Service 1980
Commanders Award for
Outstanding Civil Service 1983
Certificate of Achievement 1983