So the Sprite was shipped back east to the BUGEYE Guy and they are making a start on it.
So it got the the Bugeye Guy shop and ready to work on it.
Views of the under hood monster 1100cc power plant.
This is the famous BUGEYE grin, with dads badge bar on it.
Well, dad had cut this piece out behind the seats when he bought the car so we could all ride in it. Kathy and I sat cross wise back there when we were kids.
So they have started stripping it down and have hood and more off of it.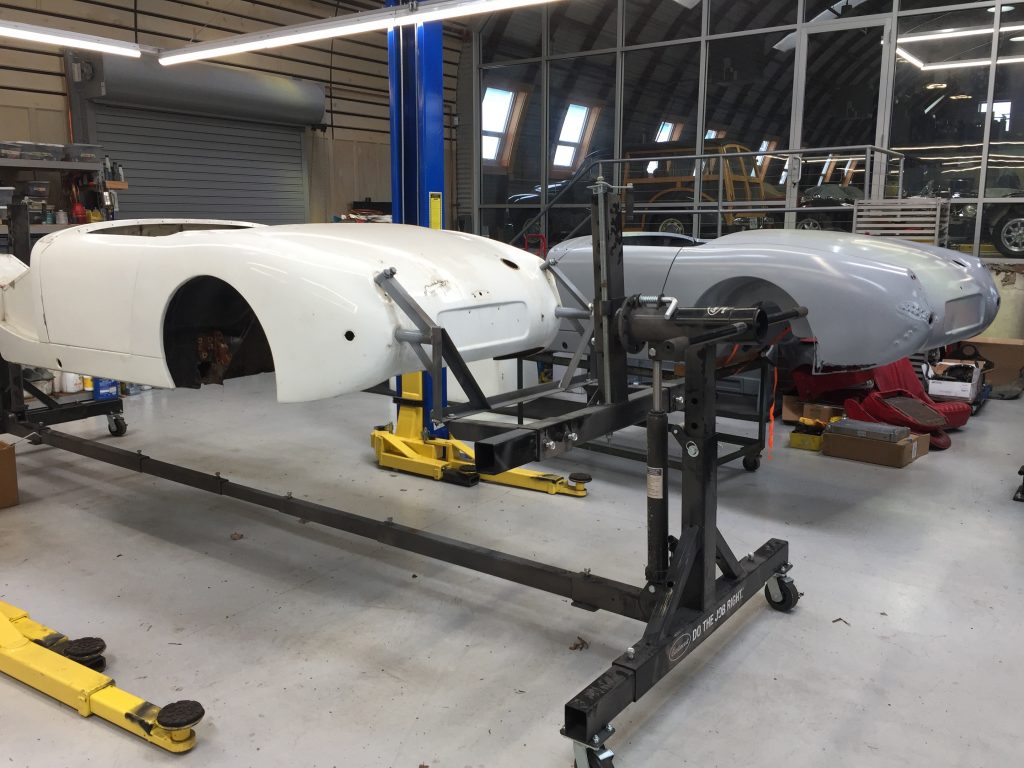 So they have it on the rotiseri now so they can work on it and sand and paint.
Dad put these little marker lights on it in Great Britian while we lived there.
I think he did that because vehicles to be imported to USA had to have side markers.